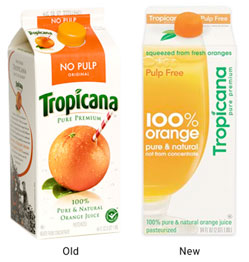 We here at Full Voice Media are getting ready to redesign our site; to update our ideas and thinking; to add more portfolio pieces and to have some fun. Our online marketing and website design experience always leads to new, evolved perspectives on the easiest, most stimulating and useful ways to present information and attract viewers and clients, so we commit to tweaking the site every year or so. It's just so amazing how fast social media marketing changes and how many possibilities are out there for new improved web design and communication avenues.
Apropos of our eminent change, I came across this interesting article by Robbin Steif of LunaMetrics about mistakes to avoid when redesigning a business website. Do you know any others? Please let us know.
The 8 Worst SEO Mistakes Companies Make When They Redesign
Robbin Steif ,
LunaMetrics
– May 11, 2010
I am always surprised at companies that redesign their websites and then complain about traffic. It usually sounds like this: "You know, I hated our old website. It was ugly, and so 1999. Our redesign is gorgeous. But we get almost no traffic."
If only companies would take the time to think about the search engines before redesigning they could retain most or all of their traffic. Here are eight mistakes that we see constantly. Of course, there are other mistakes, but these are expensive and hard to recover from.
1. The Domain Problem. Companies often decide that with the makeover, they need a new domain name. What they don't realize is that the old domain name had earned a lot of trust with the search engines. It may take a year to just "convince" the search engines to love you again for who you now are.
2. The Redirection Problem. Webmasters sometimes create new pages (and new URLs) but don't take the time to redirect the old ones. This is arguably the worst problem we see. An older site has built up a lot of link love, and without those redirects, the links are going to pages that don't exist. That's also bad for all your users who end up frequenting your error page.
3. The Duplicate Content Problem. Unfortunately, the implementation team sometimes doesn't prevent the search engines from crawling and indexing their staging server. This creates duplicate content and a big mess to clean up after launch.
4. The Flash Problem. Designers frequently replace keyword-rich sites with gorgeous flash-based sites. Search engines are only now learning how to read links in Flash. Sadly, they have a long ways to go. Some flash-based sites also have the problem of only having a single URL — the homepage. When you click on a link to a different page of the site, it really just takes you to a different segment of the Flash movie. Too often these "pages" of your site are hidden to search engines and users can't bookmark them, link to them, or share them on Facebook.
5. The "Crummy Old Articles" Problem. Web teams sometimes decide to "clean house" and get rid of a lot of old content, articles that have links to them and earn traffic for the site. Rankings for keywords associated with that content — along with search traffic in general — plummet. Oops.
6. Content Management System URL Problem. Techies are satisfied with new URLs produced by a Content Management System (CMS) that look like so: www.oursite.com?pid=123&cid=876&country=1&lang=en. However, they don't understand that a keyword rich URL such as www.oursite.com/product/productname produces higher keyword rankings. Those ugly URLs are also less informative when they appear in the search engine results pages (SERPs), which can lead to a lower click-through rate.
7. Content Management System Title Tag Problem. The e-team invests in a new CMS (to go with their new site). But the CMS makes it hard for them to change their most important "real estate" — i.e. their title tag. Make sure your CMS allows you to write your own title and description tags!
8. The "Haste Makes Waste" Problem: Companies don't take the time to move some things slowly enough to preserve their old rankings. For example, if you're moving to a new domain name along with the site redesign, you can make the change in two phases. First, move the old site to the new domain. Then, after things have settled down a bit, launch your redesign.
Yes, lots of companies can fall into these mistakes — including yours and mine. Our company is just about to launch our new website, and I know first-hand how incredibly hard it can be to just get it published, much less to get it done right from an SEO perspective. But it's worth every bit of the effort you spend to preserve your good rankings. A little bit of planning goes a long way.
Robbin Steif is the owner and founder of LunaMetrics, a Google Analytics Certified Partner. Their next Google Analytics Training is in NYC, June 8, 9 and/or 10th, 2010.
Tags: Free Tips, online postioning, SEO, Web Design