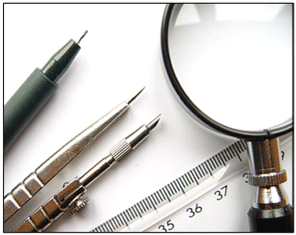 Our procedure is methodical: first we gain insight as to who you are and what your core competencies are. We want to listen and learn about your business and your experience with it. Our goal is not to put our mark on your company, but to help you take your company where you'd like to go.
You are the expert in your field; let us be your expert in the marketing and communications field. We view every business as a unique opportunity; a unique entity with a unique "face" and "voice". Your "face" is the outward visuals you present to the public or other target audience, be it a logo or stationary, signage, website or advertising. Your "voice" is the message you communicate; the tone, syntax, style and flavor of all your written communications in business cards, ads, your website, signs, etc. all project a sense of who you are as a business, service or brand.
We look at  and evaluate your physical visual presence, your "face"; be it a store front or a web site; product line or promotions to date for consistency and effectiveness. In fact any and all of the physical manifestations of your business are considered. Does your "face" present a consistent, attractive, and compelling visual appearance? Is it strong and confident; clear and memorable? If not, we'll help define a master plan for improvement. Is your "voice" or message friendly and clear? Does your ad copy, web site and/or marketing materials convey a sense of continuity? Does it engage the potential customer/client with targeted information to help them become comfortable with your product or service?
Through a collaboration of your unique insight into your area of expertise and our outsiders' point of view looking in, we offer clients the perspective needed to improve and implement clear, provocative strategies for growth and success.
Tags: Graphic Design, Marketing, online postioning, Promotional Strategies, social media, Web Design, Web Development