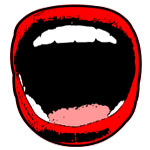 Our principal strategy is simple: develop an insider's knowledge of your business; understand what your competition is doing and develop unique ways to make your brand stand out from the crowd. Full Voice Media adds value to your business and brand through the following steps:
1) Analyze your business in terms of marketing, competition, new media positioning.
2) Develop strategies that most effectively position your brand within its competitive landscape.
3) Execute strategies: including revamping current media offerings, developing new promotional materials, and creating a sophisticated web presence.
We look at your whole business (including your competitors) and help you develop a winning, low cost promotion plan. We'll help you build a great website that brings in customers; or fine-tune the one you have. We'll make sure your logo and brand identity is strong and enticing. We'll develop a plan to use Internet social media sites such as Facebook, Twitter, Linked In, Plaxo, etc. to promote you and drive business your way. If print advertising makes sense we'll make sure yours is beautifully designed, provocative, effective and well placed. Direct mail campaigns, web advertising, search marketing,  sponsorships, press synergy and contests could all be part of the mix and be used to generate publicity, awareness and sales. We are here to be your expert in promoting your business. So you focus on your business and we'll focus on bringing in new customers.
Tags: advertising, business, Marketing, new media, Promotional Strategies, social media, Web Design, Web Development