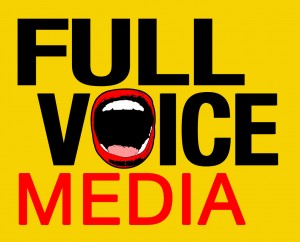 Full Voice Media is a creative/consulting firm that specializes in web development, graphic design, and online positioning. We seek to improve our clients bottom line using the new media landscape and help brands reach their maximum potential. With over 30 years of experience in the communication business, we bring not only solid, time tested marketing and promotion solutions, but forward thinking, cutting edge strategies based on the unique opportunities the internet provides. We want to help you grow your profits; your potential; your success.
We find the hidden market opportunities; the expansion potentials; the untapped low-cost, high-value synergistic promotional gateways that will bring more customers to your brand and more profits to your bottom line.
We specialize in businesses, both large and small; traditional and somewhat non-traditional such as writers and illustrators. We've worked with hotels and restaurants, B to B vendors, web start-ups, psychological testing facilities and high tech Internet integrator services, and more. We look for clients who are interested in growth and organized strategies in all fields of all sizes.
Tags: Full Voice Media, Graphic Design, Promotional Strategies, Web Design, Web Development