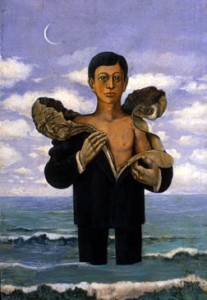 Do you think your product, service, and/or business is fantastic? Do others?
This is an interesting question and one that stumps a lot of my clients. "Fantastic" is a strong word and it means a lot of different things to different people. It even means different things to the same people at different times in their lives. Good healthcare is fantastic when you're sick, but when you're looking for something entertaining on a Saturday night a top-notch Emergency room is not something you'd call fantastic (unless you're an extreme hypochondriac.)
This is all fairly obvious but it speaks to the importance of contextual self-awareness in both your marketing and your online presentation. Regardless of how "fantastic" your product, service and/or business truly is, you will still need to know: (1) how to bring people to your content and (2) how to speak to them in a way that is relevant and believable.
Lets use the example of The Global Nail Fungus Organization. This is a group dedicated to connecting people with nail fungus treatments. A really sexy topic right? To most people this is not fantastic, or attractive, or even a subject matter they want to acknowledge – and that is fine. But this is an organization with a goal and it needs a marketing strategy to achieve that goal. So what can it do?
…